We are a Veteran-Owned Business Concern located in Effingham, IL, providing a full range of IT products and services positioned to meet governmental, corporate, commercial, public and or private needs.
With over 40 years of experience, our staff in Effingham are capable of efficiently and affectively assessing the customer's specific IT needs. And with access to a full range of IT products, THE COMPUTER CONEXON in Effingham can deliver high quality computer products and solutions on-time and for a cost-effective price.
Products & Services
Custom Computer Builds to Customer Specifications
Most Desk Top Computers
Most Lap Top Computers
Most Software Packages
Computer Monitors, Parts & Accessories
Computer Service & Repairs/Most Equipment
Customized IT Related Training
RING Security Systems

Passive Infra Red PIR
Door and Window Entry
Digital CAMS
Perimeter Protection
Some of our Customers
Graham Family Foot & Ankle Care
Sehy & Jones Optometrists
Probst Refrigeration & Heating Inc.
United Methodist Church Centenary
The AutoMall Of Effingham
CW Motorsports
W.R. Yakey Grain Co.
Leadership Team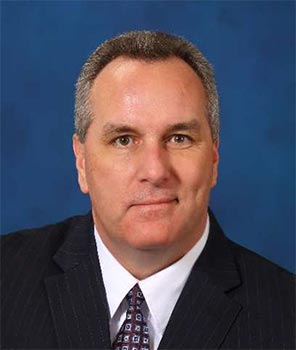 ERIC B. PETTY – PRESIDENT
SENIOR SALES & OPERATIONS EXECUTIVE with 40+ years experience in leading and motivating teams to achieve success. Leadership positions in operations, sales, marketing and general management for multi-billion dollar "Fortune 500" companies in aerospace, automotive and fluid power industries to privately-held start-up and entrepreneurial organizations in electronics contract manufacturing, heavy-FAB manufacturing, retail sales and van-line logistics. Recognized for success in driving increased profits through management development, staff development, efficient utilization of keen analytical skills, sound problem-solving techniques, quality and lean manufacturing integration, and implementing organizational development cost improvement strategies. Currently holds a Masters` Degree in Aeronautical Science (MAS-Operations Management) from Embry- Riddle Aeronautical University, Daytona Beach, Florida. Currently resides in Central Illinois.
SUSAN J. PETTY – EXECUTIVE VP
INDEPENDENT BUSINESS PROFESSIONAL with close to 40 years of experience in private business ownership and operational/financial management. Known for high-energy hands on leadership with excellent interpersonal communication skills. Currently she is Central Regional Director for Congresswoman Mary Miller.
Also heavily involved with local and state political activities. Was elected to one term as City Commissioner in Windsor, IL and has worked with or led several successful political campaigns for State Governor, State Senator, State Representative as well as Effingham County Board and Effingham City Council. Recently held positions as Precinct Committee Woman and Vice Chair of the Effingham County GOP Central Committee. Holds diploma from Patricia Steven College in St. Louis, MO.
Currently resides in Central Illinois.
DOUGLAS W. ZARING – GENERAL MANAGER
SENIOR INFORMATION TECHNOLOGY PROFESSIONAL with over 40 years of experience In the Design, Repair and Maintenance of Computers, Technology and Networks. With expertise in power generation, consumption and efficiencies. Familiar with the local Effingham Community as Senior Technician for local Computer business. Now providing technical expertise and oversight as GM of THE COMPUTER CONEXON.
Past responsibilities included the installation and administration of maintenance programs, staff training as well as the maintenance and operation of computer systems. Also supervised plant personnel on day-to-day activities. Worked in Nuclear, Coal, Gas Fired and Hydro Electric plants. Currently holds an Associate's Degree in Electronics Engineering Technologies from ITT Technical Institute in Indianapolis, IN and has held Secret, Top Secret and Top Secret with Crypto Access approved for military and industry (inactive). Currently resides in Central Illinois.
Contractor Information
Cage Code: 89FQ4
DUNS No.: 116917021
NAICS Code(s): 541512 541579 811212
Certifications: Veteran Owned Small Business